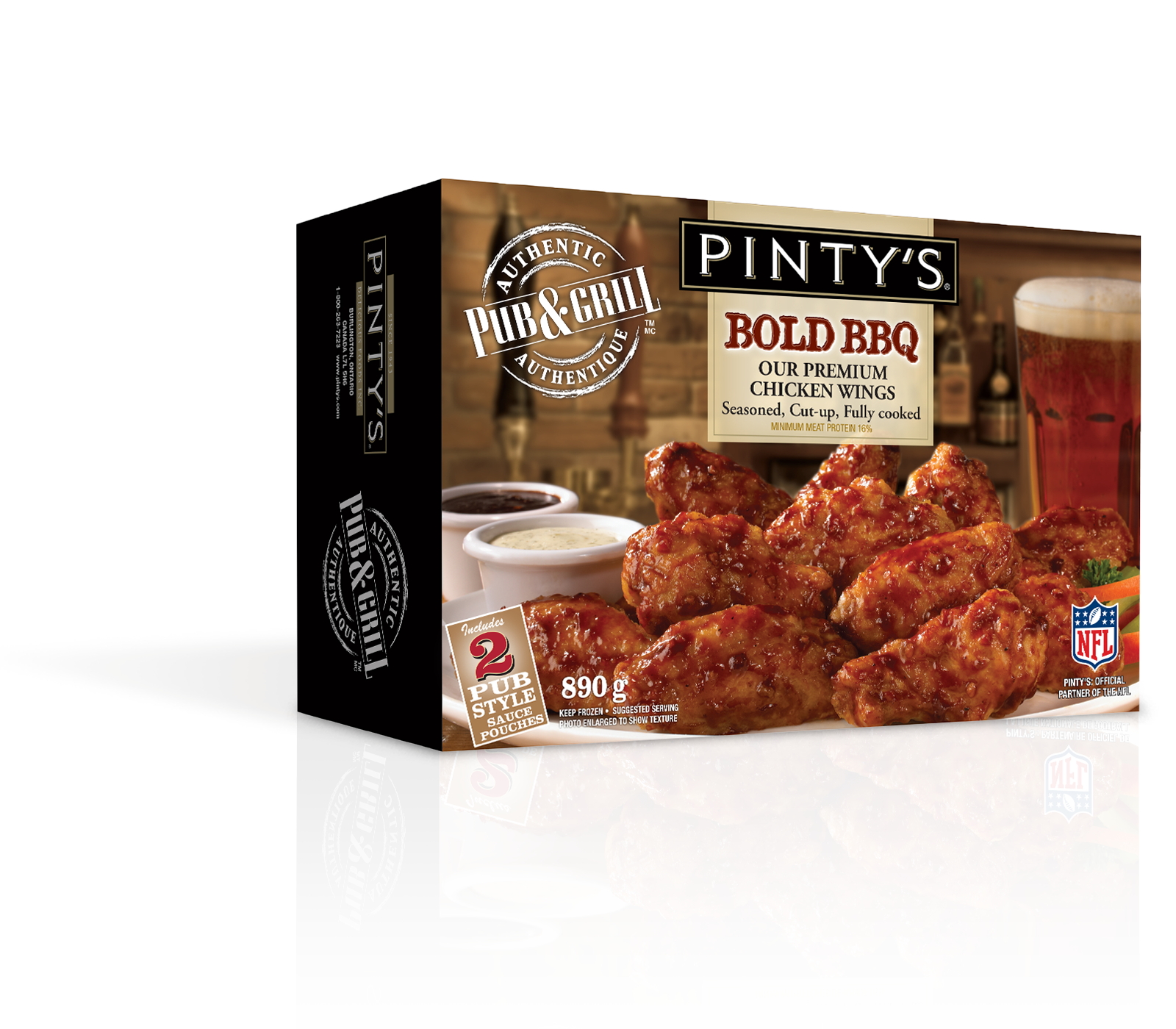 Bold BBQ chicken wings, seasoned, cut-up, fully cooked. Includes 2 Pub & Grill style sauce pouches.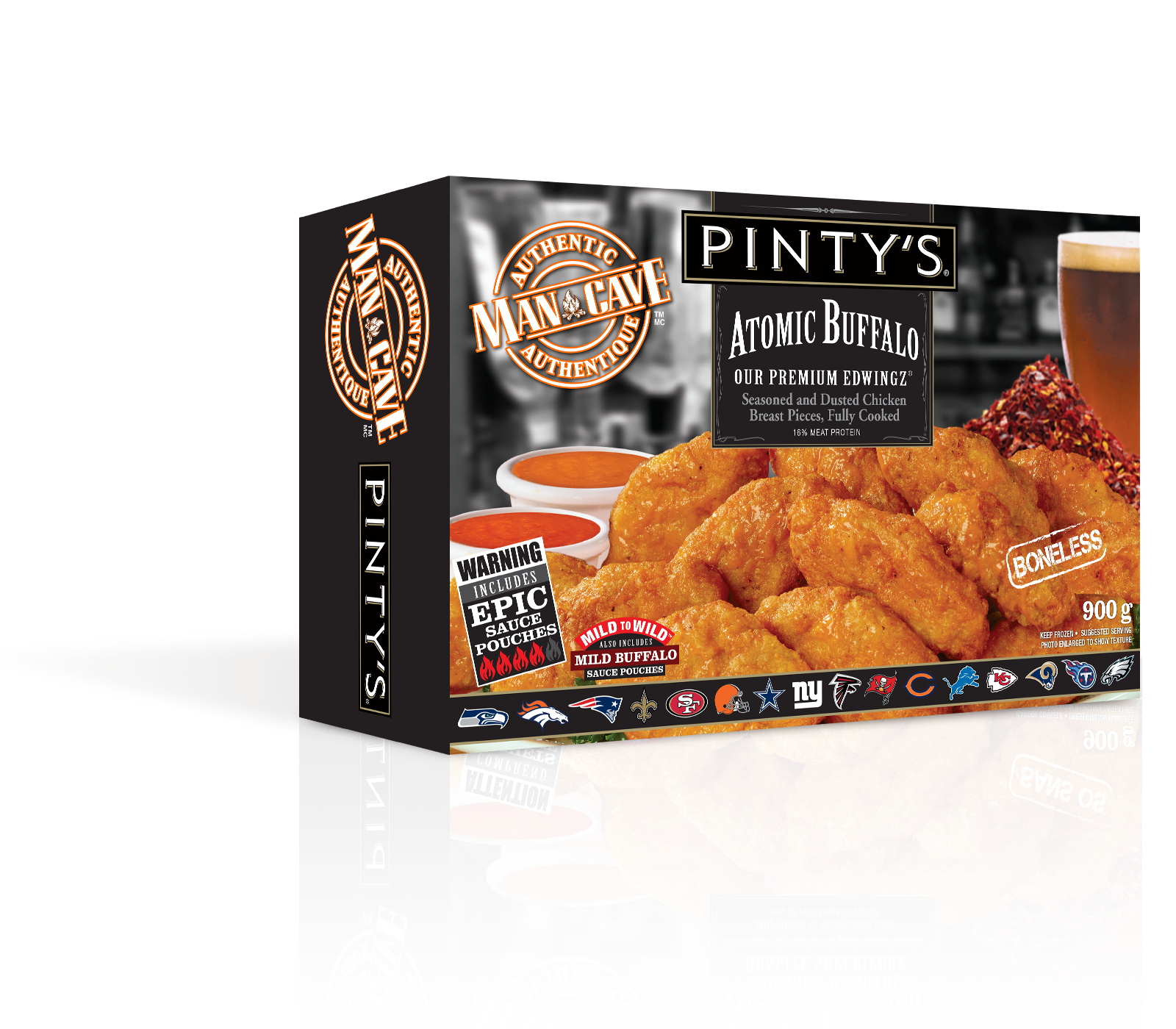 Atomic buffalo Edwingz®, seasoned and dusted. Chicken breast pieces fully cooked. Includes mild to wild sauce pouches.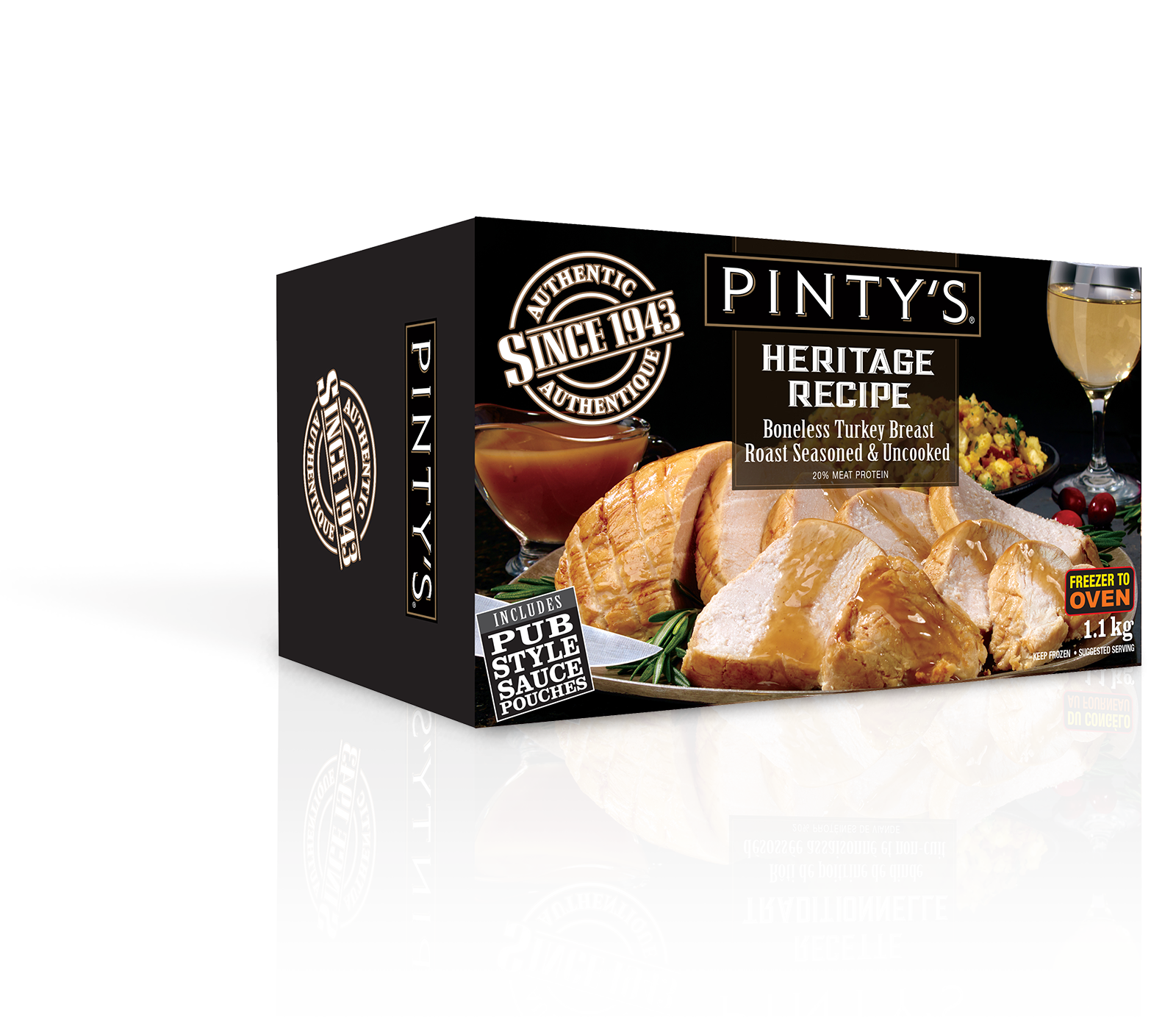 Heritage Recipe, boneless, seasoned, uncooked, turkey breast roast. Coated in collagen, 20% meat protein. Vacuum packed. With sage gravy sauce pouches.