Pinty's delicious foods inc. is a Canadian company specializing in premium fresh and frozen consumer ready foods.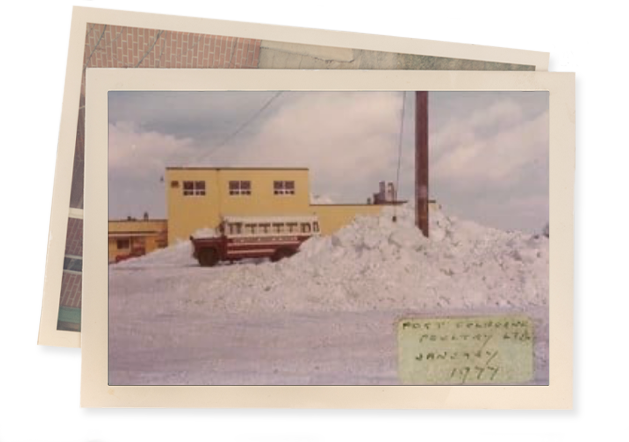 Pinty's Delicious Foods Inc.'s is known for our mission to continue "Making Great Food Fun." We've found that the best way to bring this mantra to life is to integrate ourselves into the things our consumers already know and love. Thus, our relationships with many of your favourite sports properties emerged.
We have become synonymous with Curling & Motorsports with our title sponsorships of the NASCAR Pinty's Series, Pinty's Grand Slam of Curling, and All North Racing Powered by Pinty's. Our partnerships do not end there. We have found valuable relationships with the National Football League (NFL), the Hamilton Tiger-Cats (CFL), The Ottawa Senators and Forge FC (CPL) as well as Overdrive, a sports talk show on TSN Radio 1050 Toronto. Becoming proud partners of these organizations is a highlight of the Pinty's organization.
From humble beginnings in Port Colborne, Ontario, today Pinty's supplies our products to restaurants, delicatessens, and retailers across Canada, as well as select grocers in the United States. The company is most well-known for our quality chicken products and exceptional flavour profiles; however, we have recently introduced additional items such as ribs, rip tips, wieners and more to come. We are dedicated to delivering on the needs of consumers and introducing them to new dining experiences, Pinty's is always developing something new and authentic to who we are as an organization – be sure to stay tuned for new product launch announcements.
KEEPING OUR COMMUNITY CLOSE TO OUR HEART
Pinty's Delicious Foods Inc. is also a proud supporter of community events and charitable causes. We have been a proud sponsor of The Giving Hearts Gala in support of the Breast & Prostate Cancer Research at Sunnybrook Hospital for 8+ years and we ran the We Rock Charity Curling Tournament in support of Crossing All Bridges Learning Centre for 9 years. Pinty's continues to support community events and hope to expand our outreach in the future. In addition to all of this we have also found great pleasure in hosting unique fan experiences, such as the annual Epic Wingman Weekend Contest, wing eating contests and offering exclusive content to our fans. Pinty's Delicious Foods has been so dedicated to creating fun around food that we have coined the term EatertainmentTM.